We are proud to announce our participation in BEGLIKA gathering, which happens during 17-23 August 2020 at the usual place, in the vicinity of the lake Golyam Beglik.
Here you can find the Green schedule: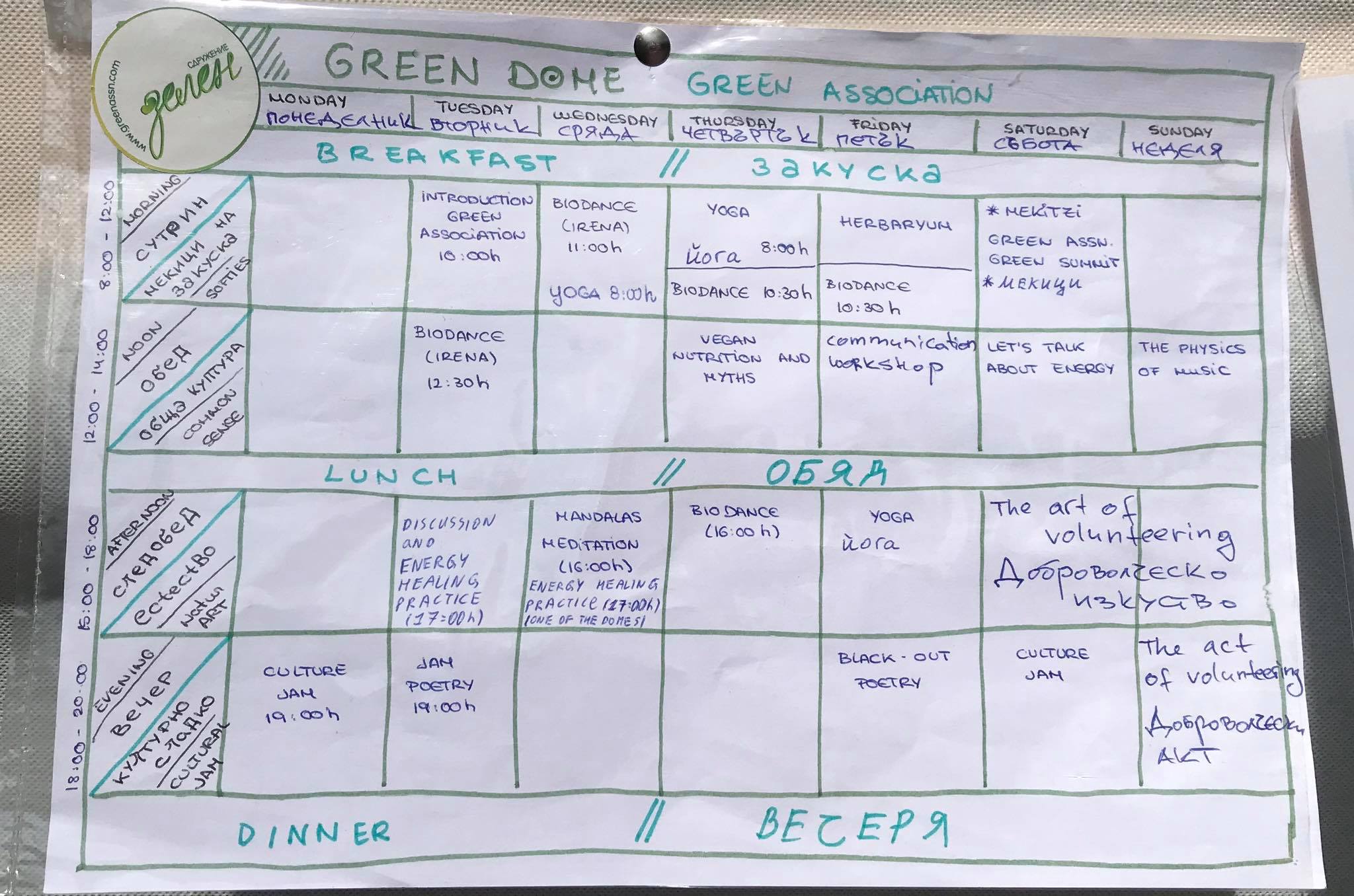 As you can see, it is still open for people to join us and share their wisdom with the world.
Remember to follow us on Facebook and Instagram to check out what we're doing here, there, and everywhere!